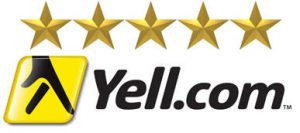 ForeverGreen Gardens are proud of our work and the excellent care put into each and every project. But don't just take our word for it. Here is just a selection of the praise and recommendations from our clients.
Home >  Testimonials
WE'VE PUT A TABLE ON OUR NEW DECKING AND ENJOYED OUR FIRST DRINK WHEN HOME FROM WORK TODAY, THANK YOU.
WE'RE BOTH REALLY PLEASED AND CAN'T WAIT TO "MOVE IN"!
THANKS AGAIN FOR ALL THE WORK THAT YOU'VE DONE, IT REALLY IS LOOKING FANTASTIC.
PLEASE LET US KNOW HOW MUCH WE OWE YOU AND HOW YOU WOULD LIKE TO BE PAID.  WE CAN EASILY DO A BANK TRANSFER IF IT MAKES LIFE EASIER TO WHATEVER ACCOUNT/ACCOUNTS YOU WOULD LIKE.
THANKS AGAIN AND APOLOGIES FOR LETTING OUR DAUGHTER LOOSE WITH OUT OF DATE SQUASH!!!  WE WEREN'T REALLY TRYING TO POISON YOUR STAFF…..

Lynn & Geoff

JUST GOT IN RICHARD, IT LOOKS FANTASTIC THANK YOU.

Roger Aust

WE ARE VERY HAPPY WITH THE OUTCOME OF THE DECKING, PATIO AND ALSO GRATEFUL THAT YOU COULD FIT THE ADDITIONAL GARDEN WORKS IN, EVEN THOUGH THE EFFECTS WILL NOT PROBABLY BE TANGIBLE FOR A FEW WEEKS. THANKS FOR LEAVING SUCH A CLEAR SITE…IF YOU WANT TO GIVE OUR DETAILS OUT TO PROSPECTIVE CLIENTS, PLEASE DO SO.

Colin and Hilary Lawler

THE GARDEN LOOKS LOVELY. I'M SO HAPPY WITH YOUR WORK AND WILL BE RECOMMENDING YOU TO OTHER PEOPLE.

Susan Rae

JUST THOUGHT I'D DROP YOU A NOTE TO SAY THANKS FOR THE GREAT WORK YOU DID IN MY GARDEN – YOUR PROFESSIONALISM, EXPERTISE AND ADVICE HAS TRANSFORMED MY SMALL PATCH OF GRASS INTO A FEATURE THAT EVERYONE HAS COMMENTED ON. I CERTAINLY WOULDN'T HESITATE TO RECOMMEND YOU AND YOUR TEAM TO OTHERS WHO WANT ANY GARDENING WORKS.

Martin

I KNEW BY THE QUESTIONS AND THE TIME YOU SPENT ON THE PHONE, THAT I HAD YOUR ATTENTION, AND THAT PERHAPS THERE WAS SOME HOPE OF HELP. NOT ONLY WAS THE ENTIRE TRANSACTION TO GET HIM ON BOARD DONE WITH GREAT SPEED, COMMUNICATION BACK AND FORTH, IN VIEW OF THE TIME DIFFERENCE WAS AMAZING. MY VERY SPECIAL THANKS TO YOU RICHARD, FOR WHATEVER MADE YOU DECIDE THAT THIS VERY SMALL JOB, FOR A VERY OLD LADY WAS IMPORTANT.

Bridgit Simms

THANKS AGAIN FOR THE BRILLIANT JOB ON THE GARDEN, IT FEELS TWICE THE SIZE!

Anna Wormauld

I JUST WANTED TO DROP YOU A NOTE AND SAY THANKS SO MUCH FOR ALL THE WORK YOU DID. THE GARDEN LOOKS AMAZING AND JUST IN TIME BEFORE THE SNOW ARRIVED LAST NIGHT.
THANKS AGAIN

Paul and Zoe Rogers

THANKS FOR THE INVOICE. NO QUERIES OR COMPLAINTS!
THANKS AGAIN – IT LOOKS FANTASTIC! EXACTLY RIGHT FOR THE STYLE AND LOOK OF THE HOUSE AND BRILLIANTLY PRACTICAL TOO. HAVE HAD SEVERAL NEIGHBOURS MAKE POSITIVE AND A COUPLE OF PASSERS-BY TOO.

Susanna Stevenson

ON BEHALF OF THE ROTARY CLUB OF CHISLEHURST I THANK YOU MOST SINCERELY FOR YOUR ASSISTANCE ON SATURDAY ON BUILDING THE FIRE, CLEARING AWAY ON SUNDAY AND ALL THE OTHER ACTIVITIES IN WHICH YOU WERE INVOLVED WHILST ON SITE. YOUR PRESENCE IS MOST APPRECIATED, I SINCERELY HOPE WE CAN LOOK FORWARD TO YOUR ONGOING HELP.

Tony Wells – The Rotary Club of Chislehurst

I JUST WANTED TO CONVEY HOW IMMENSELY PLEASED WE ARE WITH THE WORK THAT HAS BEEN CARRIED OUT. THE GARDEN HAS NEVER LOOKED THIS GOOD.

Gill Rangel

JUST A QUICK LINE TO SAY A SPECIAL THANK YOU TO YOU AND YOUR STAFF FOR TRANSFORMING OUR GARDEN YESTERDAY. NOTHING WAS TOO MUCH TROUBLE FOR THEM; THEY WERE EXTREMELY PROFESSIONAL AND EFFICIENT, EVEN TO TIDYING UP THE GARAGE AREA. JOHN AND I ARE VERY PLEASED WITH THE RESULT AND EVEN IF WE GET ANY VIEWERS FOR OUR FLAT, SEEING THE GARDEN LOOKING SO WELL LOOKED AFTER AND TIDY WILL MAKE A BIG DIFFERENCE. I WILL CERTAINLY RECOMMEND "FOREVERGREEN GARDENS" TO MY FRIENDS AND NEIGHBOURS AND IF WE DON'T MOVE THEN I WILL BE IN TOUCH.

Ann Wagstaff MBE

WE ARE REALLY PLEASED WITH THE RESULTS, AND WILL CERTAINLY GIVE YOU A CALL WHEN WE DECIDE TO RE-VAMP THE OTHER END OF THE GARDEN!
WILL SEND PICTURES WHEN THE SUN IS OUT!

Paul and Jenny Treacy

THE NEW CHURCHYARD FENCE
RICHARD BROWN, THE CONTRACTOR, TOLD ME THAT THE CURVED SECTIONS WERE 'A NIGHTMARE' AND I CAN BELIEVE IT. I THINK HE SPENT ALMOST AS MUCH TIME ON THOSE FAIRLY SMALL SECTIONS AS HE DID ON THE REST OF IT. BENDING WOOD TO ORDER IS APPARENTLY SOMETHING OF A LOST ART. IT WAS GREATLY TO RICHARD€™S CREDIT THAT HE STUCK TO IT AND DELIVERED A FINE RESULT. THERE HAVE BEEN MANY COMPLIMENTARY REMARKS ABOUT THE FENCE THROUGHOUT ITS CONSTRUCTION AND SINCE, AND I HOPE IT WILL GIVE PLEASURE TO EVERYONE IN THE DECADES TO COME.

Mr Stephenson (Extract taken from St. Nicholas Church Chislehurst Lookout magazine)

RICHARD,

JUST WANTED TO DROP YOU A QUICK LINE TO SAY THANKS EVER SO MUCH FOR ALL THE WORK YOU DID IN OUR GARDEN, PARTICULARLY THE DECK. WE ARE ABSOLUTELY DELIGHTED WITH THE RESULTS, IT HAS REALLY ADDED A NEW DIMENSION TO THE WHOLE HOUSE NOT JUST THE GARDEN.
ALSO, THANKS FOR ALL YOUR ADVICE YOU OFFERED, IT REALLY HELPED HAVING YOUR EXPERIENCE TO INFORM US ALONG THE WAY.
I'LL CERTAINLY HAVE NO HESITATION IN RECOMMENDING YOU TO OTHERS WHO ARE THINKING ABOUT UNDERTAKING SIMILAR WORK.

All the best,
David and Vicky Liddemore

I WISH TO THANK YOU AND YOUR COLLEAGUES FOR THE PROFESSIONAL AND COURTEOUS MANNER IN WHICH YOU CARRIED OUT THE WORK IN MY GARDEN AND FOR LEAVING THE NEIGHBOURHOOD IN A CLEAN AND TIDY CONDITION.
I AM PLEASED WITH THE LOOK OF THE GARDEN, BOTH PAVED AND PLANTED AREAS.

Mr Newbiggin

WE CHOSE RICHARD BROWN OF FOREVERGREEN GARDENS AGAINST OTHER LANDSCAPE GARDENERS BECAUSE WHEN HE CAME TO ESTIMATE THE REPAVING OF THE PATIO AT THE BACK OF OUR HOUSE (50FT X 26FT) WE WERE IMPRESSED BY HIS EXPERT DESIGN SUGGESTIONS.
THE WORK, WHEN STARTED, WAS PROFESSIONALLY CARRIED OUT UNTIL COMPLETELY FINISHED BY A QUIET AND EFFICIENT TEAM.
WE ARE VERY PLEASED WITH THE TRANSFORMATION.

Mr & Mrs McLeod

THANK YOU VERY MUCH FOR AN EXCELLENT JOB, WE ARE REALLY PLEASED WITH THE RESULT. ALSO A BIG THANK YOU FOR MAKING A SLOPE OF THE STEP.

Mrs Savage

YOU HAVE MADE A BRILLIANT JOB AND IT MAKES THE GARDENS SO MUCH BIGGER. THANK YOU FOR YOUR HARD WORK. KIND REGARDS.

Mrs McColgan

THANK YOU FOR YOUR GOOD, HARD WORK

Mr Colwell

THANK YOU FOR AN EXCELLENT JOB.

Mrs Seale

JUST A QUICK NOTE TO LET YOU KNOW HOW WONDERFUL MY GARDEN LOOKS AFTER YOUR VISIT LAST OCTOBER/NOVEMBER. I HAVE DAVID AUSTIN ROSES FLOWERING AFTER YEARS OF DISAPPOINTMENT DUE TO OVER CROWDING AND IT WAS YOUR MANURE THAT YOU PUT DOWN THAT DID THE TRICK. BEST WISHES

Debbie

I'D JUST LIKE TO SAY IT LOOKS FANTASTIC AND WE ARE BOTH DELIGHTED WITH THE NEW LOOK.

Mrs Cooper

THANK YOU SO MUCH FOR SUCH A LOVELY PATIO. BRING ON THE SUMMER!! BOTH HAVE A FUN CHRISTMAS, ALL THE VERY BEST, AND THANKS AGAIN.

Mr & Mrs Sutcliffe

JUST A QUICK EMAIL TO SAY THANK YOU SO MUCH FOR THE WORK THAT YOU HAVE DONE IN OUR GARDEN. THE TRANSFORMATION HAS BEEN REMARKABLE AND EVERYTHING THAT WE COULD HAVE HOPED FOR €" WE ARE SO HAPPY WITH THE FINISHED RESULT. YOUR HONESTY, GUIDANCE AND PROFESSIONALISM HAS BEEN SECOND TO NONE. AS PROMISED, I ATTACH A FEW PHOTOS; I HAVE LOADS MORE SHOULD YOU REQUIRE THEM. THANKS AGAIN.

Mr & Mrs Cumber
 To arrange a free consultation, please Contact Us
---
Landscaping, horticultural, arboricultural and general garden services in the Bromley, West Wickham, Kent and surrounding area from ForeverGreen Gardens.
Bromley • Bickley • Chislehurst • Petts Wood • Orpington •  Chelsfield • Beckenham • West Wickham • Hayes • Keston • Farnborough • Downe 
---
Decking • Fencing •  Gates • Paving • Turfing • Garden Buildings • Pergolas • Trellising • Planting • Sleepers • Garden Clearance • Tree Surgery • Drainage
---
Home • Garden Services • About Us • Testimonials • Areas Covered • Contact Us